Ravensbourne Product Design students excel in 2023 awards season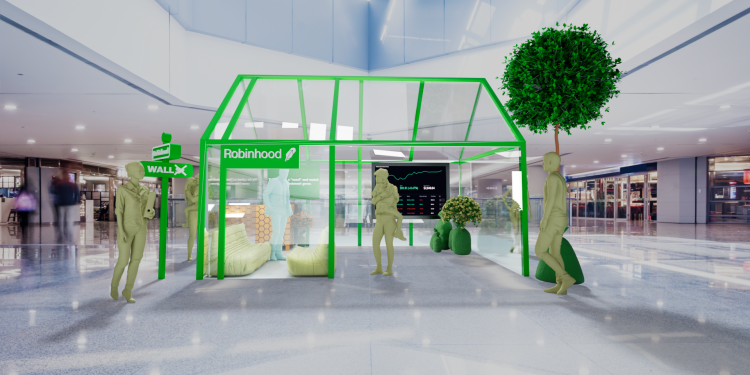 Article by:
David Millett
Publication date:
matthew brown quote
I couldn't be prouder of our Year 2 students. To be shortlisted for these high-profile national competitions is a huge confidence booster and a great testament to the teaching and learning on the programme."
Jakob Timerdahl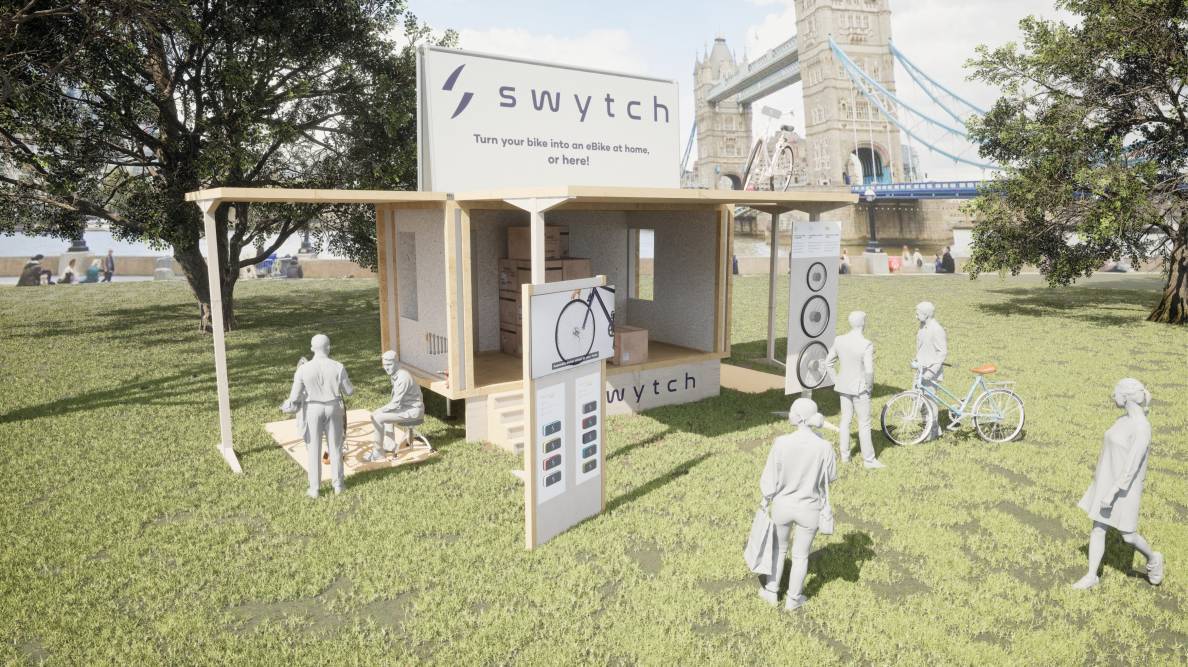 Design by Jakob Timerdahl: "The pop-up I've made is for the brand Swytch. They manufacture and sell user-friendly conversion kits to transform any bike into an e-bike. [Because] my design is tailored to a smaller brand, the pop-up is a very simple construction made from simple and accessible materials."
Carl Harisson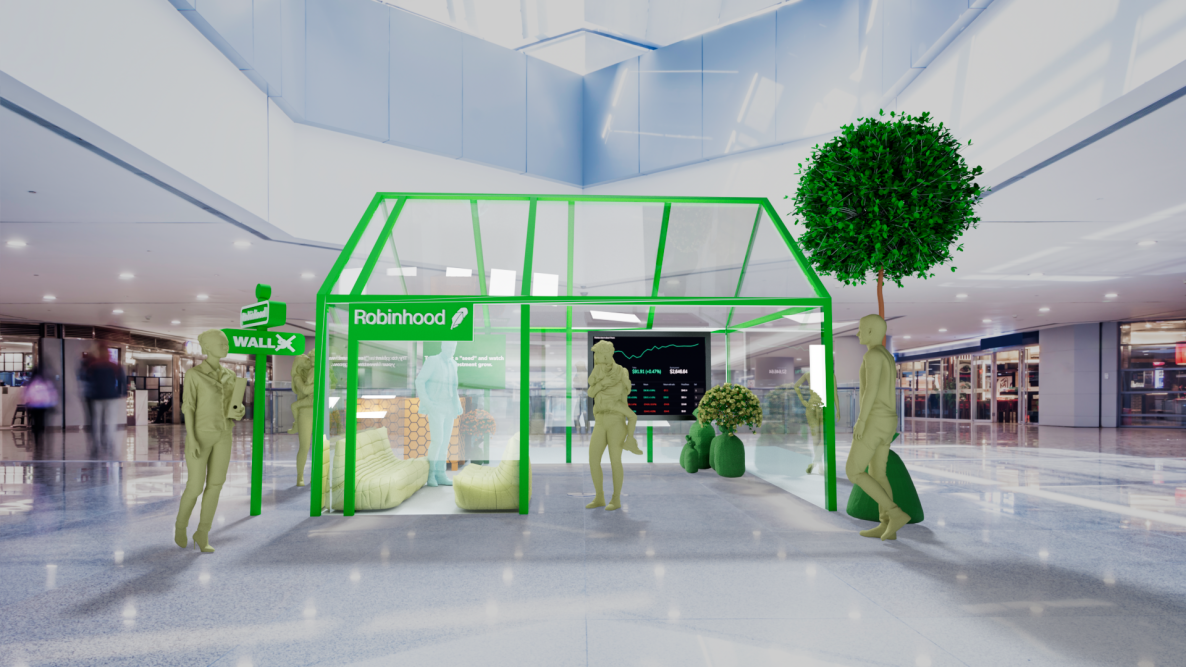 Design by Carl Harisson: "I designed this pop-up to educate people about Robinhood, and offer guidance on strategic investing. The aesthetic of the house conveys sophistication and quality, while the functional features, such as the sound isolation, suggest a commitment to providing a superior experience."
Bego Pinon Lopez POPAI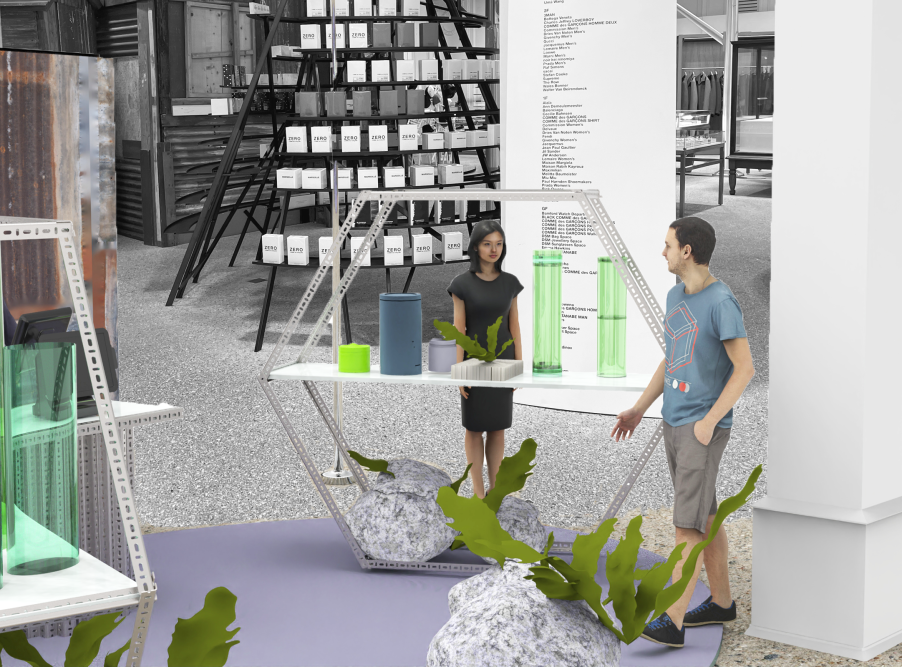 Design by Bego Pinon Lopez: "This pop-up retail design is for Haeckels, a skincare brand that uses seaweed as material for their products. They make skincare, edible cups, face masks, but also perfume. Being undefined allows them to create from the outside and disrupt from the inside."