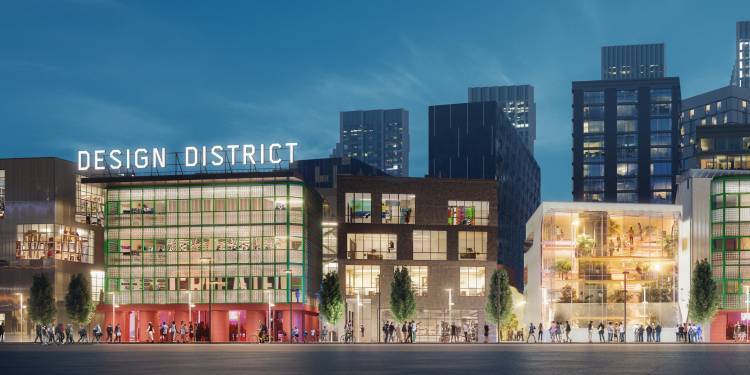 Ravensbourne University London
Ravensbourne University London is an innovative, industry-focused university located on the Greenwich Peninsula. A champion of creativity and collaboration, the university is dedicated to giving its learners the specialist skills and opportunities they need for outstanding careers in digital media and design. With a community of approximately 2,600 students, Ravensbourne offers practice-based digital media and design courses from foundation to undergraduate and postgraduate level. 
Driven by industry standards and supported by the latest high-performance technology, the university produces highly employable and enterprising graduates. It has a strong track record in graduate employability and business creation.  
Design District
The Institute occupies a four-storey building designed by Spanish Architects Barozzi Veiga in London's Design District. 
At the heart of Greenwich Peninsula, Design District is London's first permanent, purpose-built hub for the creative industries. A collection of 16 unique buildings designed by a team of eight leading architects, the District is designed to support an ecosystem of 1,800 creatives, encompassing individual makers, ambitious start-ups, ground-breaking enterprises and industry leaders. 
"Education is the lifeblood of the creative sector. Having it represented at Design District is essential, and we could not wish for a better tenant and partner than the new Institute for Creativity and Technology from Ravensbourne University London. It is an inclusive, culturally diverse and naturally collaborative organisation which is already heavily involved in the Peninsula. Most importantly, the strength and real-world focus of their teaching gets students employed."
– Helen Arvanitakis, director, Design District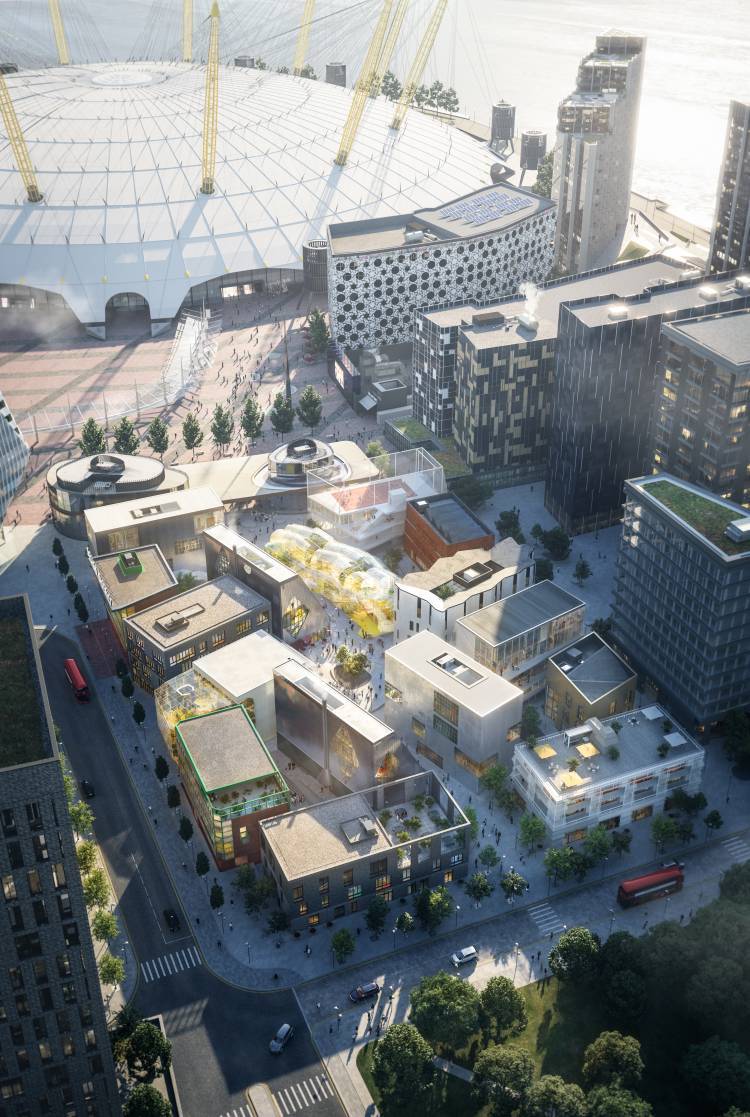 Location
The Institute for Creativity and Technology
Design District
Greenwich Peninsula
London, SE10 0SQ